Tartan Up!  The Highest Scottish Festival in the World is Coming to Snowmass Village!
By Susan M. Thornton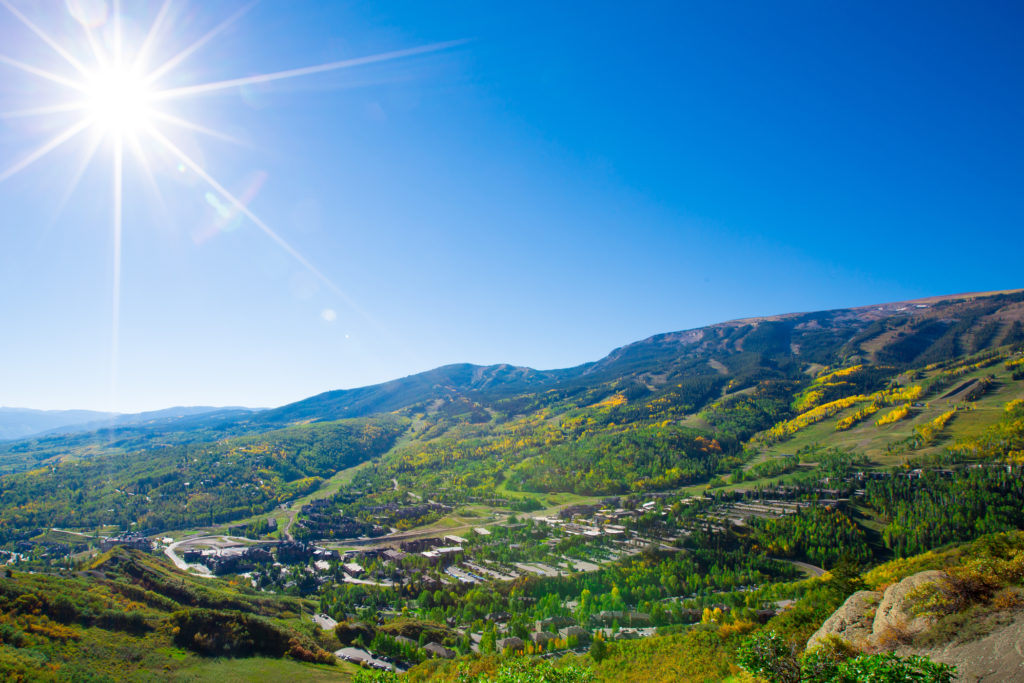 Get your kilt on and enjoy a Celtic weekend as the Colorado Scottish Festival returns to Snowmass Village, Aug. 4-6, 2017. At 8,209 feet of elevation, the Festival is believed to be the highest Celtic festival in the world — and it's both dog-friendly and kid-friendly!  It warms my Celtic heart that the Festival is also free — with free admission, free parking, free shuttles, a free concert, and a free Saturday night Ceilidh (Scottish party)!
So I'm planning my Festival schedule now. I'm going to start celebrating on Friday evening at the free concert by the Irish rock group "Ruaile Buaile" on Snowmass Village's main concert stage. There's nothing like a Celtic rock concert under the stars! Then Saturday and Sunday, I'm planning to get around to as many events as possible in the upper and lower Village.  There will be the Great Highland Athletes throwing heavy things – really, really heavy things like telephone poles.  I can never get enough of watching giant men in kilts displaying their athletic skills. Then there will be the beautiful Highland and Irish dancers, nonstop Celtic music, and vendors with Celtic crafts and treasures.  (I'm especially looking forward to having a taste of wassail offered by one of the vendors.  If you don't know what wassail is, Google it!)
I hope to learn more about my Celtic ancestors at the Genealogy/Family History tent this year.  Maybe I'll even find a cousin among the colorful clans. And being something of a history nut, I really can't wait to get up to the Renaissance Scots' Living History Village, where the Scots will have nonstop interactive craft activities and where kids of all ages can experience what life was like in Scotland in the years before Culloden.
At noon each day I'm going to be at the ceremonies to see the Parade of the Clans, and watch as the massed bands all march and play together.  Right after the noon ceremonies on Saturday, you'll find me at one of the Festival's favorite events – the Bonnie (Pretty) Knees Contest.  It's a hoot to watch kilted gentlemen bravely expose their manly knees for judging by the Ladies of the Festival — to the considerable amusement of the audience.
On Sunday morning, I'll attend the Scottish Kirkin of the Tartans; there's something very special about attending a church service in Snowmass' cool, clean sunshine.  I want the very best of the Festival, so I've already joined the Festival's Thistle Club, which includes an exclusive Whisky-Tasting for Club members.
There are other Whisky-Tastings for the public on Saturday and Sunday.  If I were you, I'd get tickets soon to one of them.  They're very popular and sell out quickly.  Anyone like me who has ever delighted in a Tasting with the fun, funny and amazing Buz Dabkowski wants to come back time and time again.  With those Tastings in mind, I think this year's Colorado Scottish Festival may be the "highest" Scottish Festival in more ways than one!
Snowmass Village summerSusan Thornton has attended the Colorado Scottish Festival for 34 of its 54 years.  For more information about the Festival and best lodging rates, visit www.ScottishGames.org.