Meet the Cast of "Seó na Nollag: A Celtic Christmas Celebration" Performing in Colorado December 18th and 20th
The Season is here!  Irish Dance Theatre founders and Co- Artistic Directors Martin Percival and Ciara Sexton have pooled a tasty team of exceptional dancers from near and far, Music director and composer Trevor Rutkowski has created wonderful music to fill the halls, finishing touches costumes and stage sets are in meticulously place, all adding to the excitement swirling through the Colorado air as Irish Dance Theatre (IDT) readies for their second production of "Seó na Nollag: A Celtic Christmas Celebration".  Recalling the huge success of last year's debut at the Newman Center at DU, IDT has added a second show.  The first show will return to the Newman Center in Denver on December 18
www.newmantix.com/irish and the second show will be in Fort Collins at the Lincoln Center December 20th www.lctix.com/seo-na-nollag .  Gather your friends and family sooner than later and share magical holiday memories enjoying a spectacular evening of music and dance.
Now meet the Cast:
Ciara Sexton –
Internationally known Irish dancing professional who possesses multiple skills as a Lead Dancer, Choreographer, Lecturer and Television Announcer/Presenter for major shows and events throughout the world.  Lead dancer with Michael Flatley's Lord of the Dance, Lord of the Dance 3D Movie dancing with Michael Flatley, Riverdance and Heartbeat of Home.  Other shows utilizing my choreographed expertise include Take the Floor, Diddlyi and the Celtic Feet Dance and Theatre Company. I have also served as a television broadcaster and network personality for various Irish dancing sporting events throughout the world, working with the following television stations: 4IrelandTV, JTV and IrishTV.  Forming IDT with my great friend Martin Percival has to be the biggest challenge in my career so far, but absolutely the most rewarding. I am forever grateful to the friends and family that believe in our vision, it drives us to work harder
Martin Percival –
Our wonderful Co-Founder of Irish Dance Theatre, Former dancer with Riverdance, Dancing on Dangerous Ground and principal dancer with Michael Flatley's Lord of the Dance.Martin was highly successful as a competitive Irish Dancer after starting at the age of five. Under the expert tutelage of Deirdre McAleer ADCRG, Martin attained many titles including All-England and Great Britain Champion. He was runner up at the All-Ireland and was ranked third in the World.During his performance career, Martin's credits include: Dance AV, Spirit of the Dance, Lord of the Dance, Dancing on Dangerous Ground and Riverdance. His television credits include: Alas!Smith and Jones, Johnathan Ross, The Big Breakfast to name a but a few.Upon moving to Denver, Martin opened a competitive Irish Dance school and taught successfully for 10 years, co-founded a professional Irish Dance company – Strictly Irish and is highly sought after as a choreographer and world class adjudicator for Irish Dance competitions.Together with Máire Clerkin, Martin wrote, choreographed, directed an produced a small ensemble piece entitled: Tom Crean's Journey: An Irish Dance Expedition that was showcased at the Tom Crean International Festival in Ireland. Martin has hopes to bringthis engaging piece about an Irish hero of the Scott and Shackleton Antarctic expeditions to the States as soon as possible. Collaborating with Ciara Sexton to found Irish Dance Theatre has been the most rewarding artistic endeavor to date and he is excited for the mission and future of the company.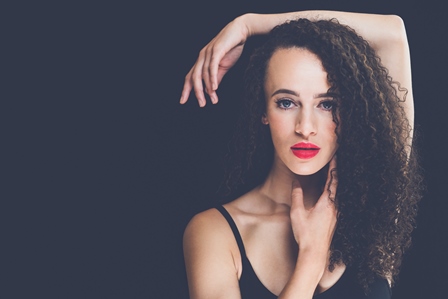 Marcia Speights –
Marcia grew up in England where she began dancing at the age of 5 under the instruction of Declan Carroll with the Stanley Carroll School of Irish Dance. In 2002 her family moved to Colorado Springs, Colorado where she took classes with ST. Brendan's, now known as Celtic Steps.Marcia has earned multiple titles throughout her competitive team career, and her solo achievements include a top ten ranking at the World Championships. Professionally, she has had the opportunity to travel and dance in shows such as Strictly Irish and Rhythm in the Night. While currently working towards a degree in nursing, she enjoys sharing her passion for dance by teaching students at Celtic Steps.Marcia is looking forward to being a part of the creative process of the December production from IDT. She thanks her family, friends & dance school for their continued support!
Robert Ross –
A late starter to Irish dance, Robert began his competitive career at the age of nine for the Bennett School in Colorado. The talented Ross family took to dance immediately and for Robert a love of performance was born. The seven siblings of the Ross family moved to the Martin Percival School of Irish Dance where Robbie continued his successful competitive careerAt age 19 Robert embarked on his first tour. For the last six years Robert toured with Rhythms of Ireland as both lead and troupe dancer, intermittently performing with other shows when possible.Robert is looking forward to being a part of a new team, and as a featured dancer will become involved in the creative process, inputting to the shows choreography.
Mark Ross Milner –
Originally from Minas Gerais, Brasil, Mark started his formal ballet training at the age of seven. He graduated from the Baltimore School for the Arts in 2001 and went on to study with the Miami City Ballet School on full scholarship. Upon graduation, Mark joined Edward Villella's Miami City Ballet and with the company he danced many masterpieces of the late George Balanchine. After departing the company, he went on to join the Alabama Ballet where he danced many soloist roles including Mercutio in "Romeo and Juliet" and Max in "Where the Wild Things Are." Today, Mark is a photographer in the Denver area.
Margaret Darlington –
Team IDT are just thrilled to introduce our special guest starring in this years SEÓ NA NOLLAG, Miss Maggie Darlington!Maggie began dancing at the age of three with the Claddagh School of Irish Dance in California, United States under the instruction of Maire O'Connell. She went on to win four North American Championships, two All-Ireland Championships and in 2007 won the World Irish Dancing Championships, and is one of the few Americans to win all three titles in the same year.In 2010 Maggie performed the lead role in Busch Gardens' production Celtic Fyre. She then went on to originate the lead female role in Battle of the Dance. She joined the cast of Riverdance in 2011, and is currently performing as the principal dancer.When she is not performing, Maggie trains in other styles of movement and dance, and this past year she became certified yoga teacher.
Joe Duffey – Dance Captain –
Joe Duffey is an Irish dance professional from Washington, DC.  An Irish Dancing Magazine 2015 Man of the Year finalist, Joe has toured with Michael Flatley's Lord of the Dance, notably performing on Broadway and London's West End.  He has also toured as Principal Dancer with Project West (prior known as "The Young Irelanders"), as well as performing in Celtic Fyre at Busch Gardens.  Joe co-directs District Irish Dance Company presenting top Irish dance talent throughout the Washington region.While not on tour, Joe teaches at the Teelin School of Irish Dance and works with the Teelin Irish Dance Company.  Joe is a certified Pilates instructor in the Fuse method, and founder of Celticore – an innovative online studio program designed to help Irish dancers stay fit, flexible & injury free using effective Pilates technique. Joe is absolutely delighted to be working with Irish Dance Theatre, especially to be in the company of such talents as Ciara Sexton and Martin Percival.  Learn more about Joe's work at joeduffeydance.com as well as how he is inspiring dancers to train with Pilates at celticore.com
Alexia Bell –
Alexia has been dancing for 15 years at the Houston Academy of Irish dance under the instruction of Sally Houston and her 2 daughters Kim and Kerry. She first appeared with Take the Floor in 2012, returning in 2013, and 2014 while also performing with the American Company of Irish dance in 2016. During her competitive career Alexia has won her regional Oireachtas, has placed within the top ten at the North Americans and top 20 at the Worlds Championships. Alexia currently runs her own personal training business helping young aspiring athletes to reach their goals through fitness and proper sports nutrition. She is currently working towards a degree in psychology to become a sports psychologist.
Billy Kanaly –
Billy grew up dancing in Denver, Colorado at the Reed School of Irish Dance. He competed at the national and world championships multiple times, but his true passion was Irish Dance performance.  At age 18 he began living out his dream of dancing and touring the world as he joined the cast of Riverdance. Since then he has toured with many different shows and most recently starred in Rockin' Road to Dublin. Billy is delighted to be performing with Irish Dance Theater in his home town!
Saoirse Deboy –
World Champion Saoirse Deboy has danced for the Teelin School of Irish Dance in Maryland for 13 years. She has also won 3 North American National Championships, and recently won the 2017 All-Scotland and Great Britain championships. She was the June cover-girl for Irish Dance Magazine and shared her story of hard work and perseverance in moving up the ranks. In addition to competing, Saoirse has been a member of the Teelin Irish Dance Company for 8 years and has performed in shows throughout the mid-Atlantic. Saoirse is also trained in classical ballet and modern dance. She has a passion for Yoga and Pilates and is an ambassador for Celticore, run by Joe Duffey.  Saoirse is thrilled to be given this opportunity to perform with Irish Dance Theatre!
Elyse Transon –
Elyse started dancing with Cashel Dennehy School of Irish Dance at 5 in Milwaukee, Wisconsin and began her professional career after college with Michael Londra's show Celtic Fire. Elyse has performed in Ireland, Switzerland, France, Germany, Spain, Italy and the United States with multiple companies including Gaelforce Dance, Women of Ireland, Downtown Disney's Raglan Road Orlando, The American Company of Irish Dance and has danced multiple tours as the principle, dance captain and choreographer for Rhythm in the Night, The Irish Dance Spectacular.In 2014 she obtained her TCRG and has taught workshops in Wisconsin, Minnesota, Iowa, Colorado, Delaware, Zambia, Italy and through Artists Striving to End Poverty, Elyse implemented and led a dance program in the Dominican Republic for the Mariposa foundation for girls. Currently Elyse based out of Milwaukee where she works full time as a computer sales rep, teaches for the McMenamin Irish Dance Academy, is the founder and director of the The Milwaukee Irish Dance Company and performs with two other local companies: The Showstopper Dancers & Femme Féroce Performance Co. Elyse is very excited to join Irish Dance Theatre's December cast and to work with such a talented team!
Michaela Fernandes –
Michaela Fernandes, originally from Goderich, Canada has been dancing for 21 years with experience from a young age in both Ballet and Irish Dance. She currently dances with Glenn Simpson's Druid Academy in Toronto, and during her competitive career has competed at five consecutive World Championships and placed in the top 5 at the regional Oireachtas. She was recently a cast member with The American Company of Irish Dance in 2016 and has found her true passion in performance. This has developed through many opportunities to perform alongside various professional musicians and dancers. Outside of dance, Michaela holds a Bachelor of Science in Kinesiology degree, and has recently worked in exercise instruction with a goal towards becoming certified in Strength and Conditioning. Currently Michaela loves taking classes in other styles of dance, and continuously challenging herself through different types of fitness training, most recently Pilates. Michaela is looking forward to working with such wonderful talent with Irish Dance Theatre this December!
Kevin McCormack –
Kevin began dancing at the age of 6 for the O'Shea Chaplin Academy of Irish Dance in Boston, Massachusetts. Throughout 13 years of competitive Irish dance, he has traveled nationally and internationally, and won many titles including the All Ireland Championship in 2014.Pursuing his love for Irish dance, Kevin became his professional career by joining the cast of Lord of the Dance in 2013. Since then, he has performed in numerous shows – most notably in the West end in London and Broadway in New York City with Lord of the Dance: Dangerous Games and a North American tour with Riverdance. Kevin is excited to join the Irish Dance Theater cast in their Christmas production – Seó Na Nollag!
Olivia Nachtigal –
I am Olivia Nachtigal, I have danced for 11 years and have been with The Matterin School of Irish dance Edmonton Alberta Canada, under the direction of the Bell family for 8 years.  In that time I have earned 4 Oireachtas 1st place titles and am currently ranked 15th at the Worlds. In  July of this year I placed first in the under 16 category at the North American National Championship in New Orleans after which I attended the Riverdance summer school in Boston.  I along with my sister Londyn are honoured to be on the cover of the November issue of Irish Dance Magazine. I am grateful and extremely excited to be given the opportunity to dance with Irish Dance Theatre and am thrilled to be a part of such a talented team.
Cian Porter –
Cian comes from a big family of talented individuals. His Mother Lisa Kelly and Father Scott Porter were in last year's production of Seó na Nollag – So, it was only natural for Cian to jump at the opportunity to audition and guess what… His video didn't just impress. It blew us away! Welcome Cian. We wish you every success.Cian Porter hails from Dublin, Ireland, but is now a resident of Peachtree City, Georgia, USA. In his younger years he grew up on tour with both Riverdance The Show and Celtic Woman productions with his parents, Lisa Kelly and Scott Porter.Cian spent most of his time playing football, but in 2013 he tried his first Irish dance class to initially strengthen his legs. He was hooked!  Very quickly Irish dancing became the biggest part of his life. In 2014 his father, Scott Porter TCRG, opened the 'Kelly Porter Irish Dance Academy' and affiliated with the renowned 'Drake School of Irish Dance'.In 2015 Cian went on to win the Southern Region Oireachtas and qualified for the World Championships in Glasgow. Since then he's competed in multiple Major Championships achieving 2 Regional Titles, Top 15 at the Worlds, Top 10 in the North American Championships, and Top 3 at the All Scotland's.Having spent all his life in the Entertainment Industry, Cian has also performed in many professional shows including- Lisa Kelly The Voice of Ireland, The High King's Live, The Chieftans, Chloé Agnew Live in Concert, Emmet Cahil Live in Concert, and Paul Byrom Live in Concert productions, to name a few.Cian is honored and very excited to be a cast member of Seó na Nollag: A Celtic Christmas Celebration with 'The Irish Dance Theater Company' and work alongside so many phenomenal performers, choreographers, directors, and producers.
Kieran Riley –
Kieran is from Newark, New Jersey and dances for the Heritage Irish Dance Company. He was formally trained in Irish dance by the late Peter Smith.He has competed nationally and internationally for many years, achieving 5th at the North American Championships, 8th at the Worlds, and 2nd at the Mid-Atlantic Oireachtas.At 16 he performed in "Thats Dancing!" by studio2stage and at 17 he joined The Raglan Road Irish Dancers.Kierans main passion in life is Irish dance and he thrives whilst performing for an audience!
Irish Dance Theatre is proud to be a co-sponsor to Home4theholiday.com a fundraising event for fireflyautism.org – with a donation being made to Firefly Autism for every ticket sold.Performances: December 18th, 7:30 pm Newman Center for the Performing Arts, University of Denver, and  December 20th, 7:30pm Lincoln Center, Fort Collins Tickets range from $20-$52.50 Denver tickets may be purchased online at www.newmantix.com/irish   and Fort Collins tickets may be purchased at www.lctix.com/seo-na-nollagIrish Dance Theatre 303-868-1011, martin@IrishDanceTheatre.com  
.